Standalone Solution for Carbon-Fibre Orientation Control
The APODIUS Vision System 2D is the market-leading standalone optical measuring solution specifically developed for local two-dimensional fiber-orientation measurement.
Information about a part's surface texture is captured by the high-resolution optical sensor. Up to three fibre orientations can be reliably determined to within a measurement resolution of just a tenth of a degree by evaluating the recorded raw image data of the texture.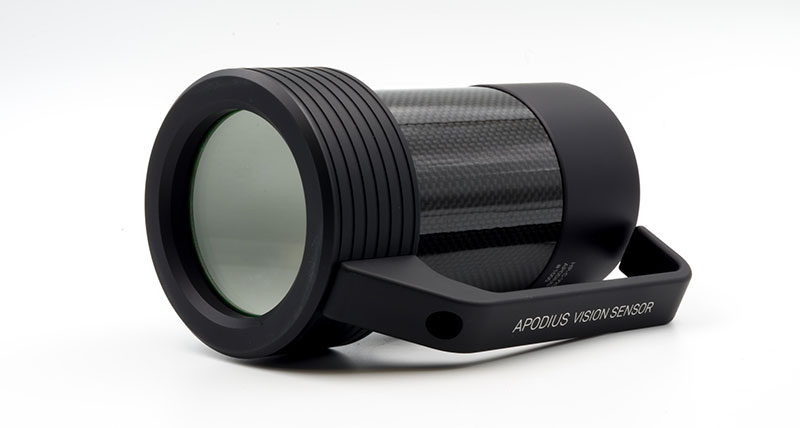 The custom-built APODIUS Explorer 2D software platform combines instant processing of the high-definition images collected by the sensor with complete measurement output handling and automatic report generation. Measurement is directly visualized within the program in real time to guide the user through the process, and a variety of data output and export formats facilitate further analysis and documentation post-measurement.
The APODIUS Vision System 2D enables valid fibre orientation measurements for production release that have been proven according to industry standards MSA and VDA 5. It also delivers the necessary statistical process control for composite part approval, including the assessment of production process capability.
APODIUS 2D is qualified for both fully automated inline as well as offline quality assurance and allows for single-layer specific actual-to-target-value comparison for various materials, including braided, woven, non-crimp and customised dry fabrics in addition to wet and cured parts.
For More Information, click here