Jeffrey Rowe is the founder and principal of Cairowest Group, LLC, an independent consulting firm specializing in technical communication, interaction and product design, and technology education. As his career has evolved, he has become increasingly and exclusively focused on 3D scanning, imaging, reality capture, and digital vision, where today he is a widely recognized industry consultant and analyst.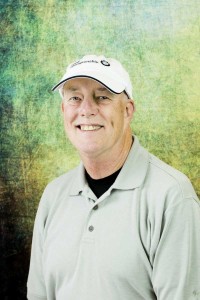 An industrial designer by education, Jeff's professional background includes over 35 years of technical communication, mechanical design, engineering, and manufacturing experience.
For over 20 years, Jeff has been an independent consultant and has worked in several different capacities, including:
Technology-based training materials – tutorials, online help systems, and other learning/training devices and media.
Book author, chief editor, copyeditor, technical editor proofreader, and project manager.
Magazine author and copyeditor.
Software product/project requirements analysis – gather, analyze, document through specifications, and validate software product/project needs.
Industrial (product) design – product market research, conceptual and production design and engineering, material and process selection.
Regular contributor to several technical/trade publications, including MCADCafe.com, Desktop Engineering, Advanced Manufacturing, and CADALYST, among others.
White papers, press releases.
Product reviews, evaluations, and critiques for both internal use and public dissemination.
Usability/functional testing of products and documentation.
User interface evaluation and design.
Competitive intelligence, comparative analysis.
Webinar/podcast/video interview production and broadcast
Jeff has written and spoken at seminars and conferences on topics ranging from interactive graphical user interfaces to hypermedia to CAD methodologies and techniques. He has been granted two mechanical design patents.
Education
B.S. degree in Industrial Design, with minor in Mechanical Engineering Technology, Wayne State University (Detroit, MI).
Completed major portions of the course work in the M.S. in Technical Communication program, University of Colorado (Denver, CO)
Professional Affiliations
Senior Member, Association for Computing Machinery (ACM)
Member, Coordinate Metrology Society (CMS)
Member, ASTM E57 Committee on 3D Imaging Systems
Senior Member; Society of Technical Communications (STC)
Senior Member, Industrial Design Society of America (IDSA)
Senior Member, Conference Planning Committee; Society of Manufacturing Engineers (SME)
Senior Member, American Society of Mechanical Engineers (ASME)
Member, Society for Industrial Archeology (SIA)